If you have questions about the book Are You Saved? or about The AYS Project, we would love to hear from you! Our mailing address is:
Amnos Publications/AYS Global Project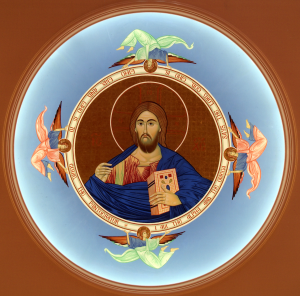 Holy Apostles Greek Orthodox Church
2501 Wolf Rd
Westchester, IL 60154-4948
Or email us with your comments or questions, along with inquiries for bulk purchases and trade discounts.
The Project relies on the prayers of the faithful and the generosity of donors like you who support the production of professional translations and the distribution of the book. We have no paid staff, but we do incur printing and distribution costs, along with the fair compensation of our translators. Will you become part of the team spreading the Word and the Way across the globe? Help us move forward faster – donate today! Thank you!

For the sixth edition of  Are You Saved?, Fr. Anthony Salzman contributed our cover and all but one of our interior illustrations, as well as the icon of Christ Pantocrator and The Four Evangelists used on the website. The book's River of Fire icon is from the hand of Fr. Luke Dingman.